ABOUT LHC
LHC is an established law firm in Hong Kong
LHC is a well-established Hong Kong Law firm in Central. Many of our lawyers are overseas-educated, hold business degrees, possess international law firm experience and have over thirty years of post-qualification experience. LHC was named as "One of the very best law firms in Hong Kong" by APAC INSIDER. Our team of distinguished lawyers are admitted in Hong Kong, England & Wales, Victoria, Australia and Singapore. We are always ready to provide top-notch legal services and advice to our clients.
LHC is a multilingual law firm. We have five main focus areas spear-headed by our experienced partners, who are experienced in Company Law, Ligation and Dispute Resolution, Property & Real Estate, Wills & Probate, and China Practice. LHC is committed to delivering excellent service of the highest calibre to solve complex legal issues, and to delivering innovative solutions for our clients.
LHC lawyers are highly-trained business professionals
LHC provides forward-thinking legal advice that is supported by business-driven and commercially viable solutions. Our experienced lawyers, whether partners or associates, have also received MBA or Global Business degrees from some of the top business schools and real-life business experience. Our corporate advice therefore combines legal insight with sound business strategy and management leadership to help our clients be their best and achieve their goals.
LHC lawyers are market-place leaders
Our lawyers have real-life business experience to help clients achieve their business goals. For example, managing partner Dr June Liau holds an MBA and a doctorate in business leadership and management. She is the author of the business management book titled "7 Razor Sharp Principles" which enshrines the top strategies and skills to achieve corporate productivity. She is regularly invited to train corporate teams and has spoken internationally at major organisations such as the Beijing Chaoyang Lawyers' Association and the Luohu DeHeng International Legal Service Center. Dr Hugo Chan is the founding vice-president of the Hong Kong Professionals and Senior Executives Association, runs AR Evans Capital Partners Ltd and received his Hon. Doctor of Letters in recognition of his contributions to Hong Kong's business community. Partner Louis Pong is also an MBA graduate and is often provides training to major financial institutions. Our consultants hold leadership positions in distinguished organizations in Hong Kong.
LHC puts clients needs first
Although we are a globally-connected firm, we strive to maintain a personal touch in our work and are always proactive in following up with clients on their matters to make the legal experience as positive and efficient as possible.
At LHC, we understand that legal issues can be a pain and we do our best to alleviate this sting for our clients, so that they can run successful and profitable businesses. We maintain long-term relationships built on trust and excellent service with our clients throughout the years. LHC's exclusive clients and partners are regularly invited to attend our quarterly MIX IN CENTRAL events, a professional networking event featuring various experts who speak on topics in law, business and life.
LHC's international network and seamless global offerings
LHC works with an international network of associated law firms to provide multi-jurisdictional legal advice to MNCs. As a globally-connected law firm, we provide a convenient focal point for companies that require cross-border services in the Pacific Rim. Our law firm collaborates with excellent firms throughout North America, UK, Australia, China, Philippines, Bangkok, Singapore and New Zealand. LHC is therefore capable of providing global legal assistance and cutting-edge legal advice and services to our clients. Within our firm we speak English, Cantonese, Mandarin, Hakka, Fukien and Bahasa Malay. This global network is made possible through the extensive experience and connections that the partners of the firm maintain with various, business and commercial entities around the world.
LHC serves a wide range of clients including private and publicly listed companies, multinational corporations, major property developers, banks and financial institutions, joint ventures and individuals. We act for more than 30 of the major Hong  Kong  banks  in regards to  loan  documentation  in  property related transactions and  are  advising  a  number  of  the  major  banks  in  Hong Kong on banking matters.
LHC's unique connection with Mainland China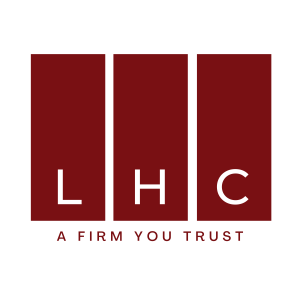 LHC is a leading full-service Hong Kong law firm located in the heart of Central in association with
PHILIPPINES
Ongkiko Kalaw Manhit &
Acorda Law Offices